The pursuit of Hugo Ekitike has felt lengthy and yet his rise has been remarkably swift. The body of work is not extensive but with interest from across Europe he has become one of the most talked about young forwards in the game.
Newcastle United thought they had their man in January and pushed hard for him again at the start of the summer before Paris Saint-Germain turned his head. With Bayern Munich also linked with a move, it is an indication of his growing status.
Remarkably, Ekitike missed much of the second half of last season through injury. His reputation has been forged after just half a year playing regularly for Stade Reims. As recently as 2021, he was on loan in Denmark with Vejle Boldklub.
It is a point highlighted when speaking to Oscar Garcia, his coach at Reims, earlier this year. "He came back in pre-season and he was the fourth striker on our list," he told Sky Sports. It did not take long at all for Garcia to rethink Ekitike's role in his plans.
"From pre-season we saw that he has a lot of the qualities required to become a top striker. Technically he is so good. He is fast. He has to develop a little bit more physically but he is a player who, for me, can play for a top club."
Ten goals in Ligue 1 later, Ekitike will have his chance now. There has been a growth in his game. The player himself credits Garcia, the former Barcelona midfielder, with teaching him to play for the team. But that short spell in Denmark was clearly significant too.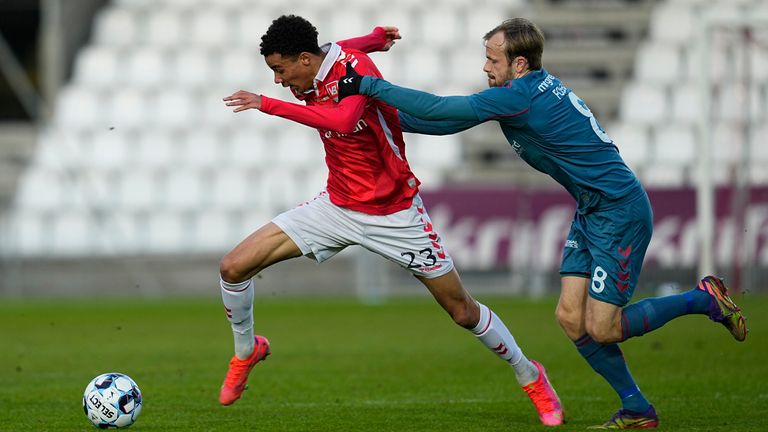 It was at Vejle where Ekitike says he first felt like a professional. The club's technical director Henrik Tonder has since admitted that nobody could have predicted his rise but going there facilitated it. A conversation with coach Uzunea Dumitru confirms that.
"He is a very good guy as a person and a very professional player," Dumitru tells Sky Sports.
"He came to Denmark without a lot of games in Ligue 1 so it was a big moment for him in his career. Sometimes in life it is very important how you build your steps and he chose very well with Vejle. I think he came to a good club in Vejle. It had a good structure."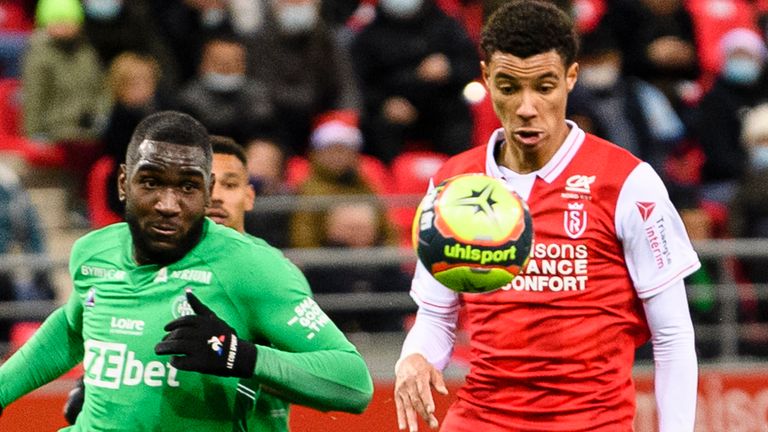 It seems strange to think that one of the more sought-after young strikers in the game could be found on the fringes of the Danish Superliga just last year but that is the reality.
Ekitike made 11 league appearances for Vejle, seven of them starts, but completed the full 90 minutes only once. He was eased in, as one might expect of a teenager in a foreign country trying to get up to speed. But those there were certainly impressed.
"Hugo is an amazing player for his age," says Dumitru, who was assistant to manager Constantin Galca. "His skill with the ball is amazing and he has speed for his size – he is 1.90m. His agility and his ability with ball is unbelievable. He is a smart player too."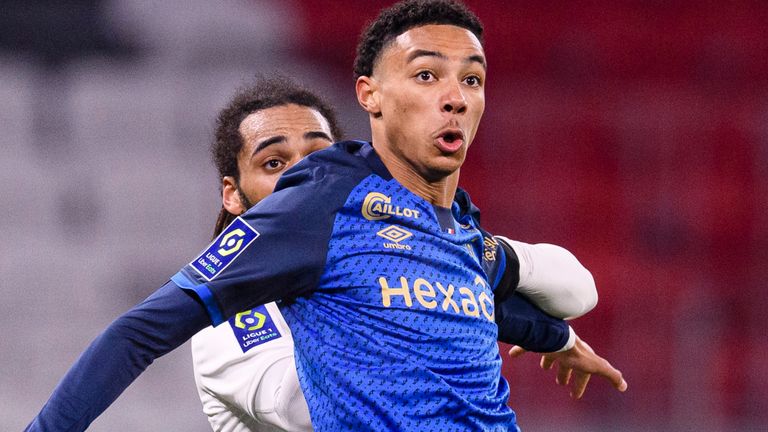 His height makes it likely that Ekitike will develop into a target man in time. He can play with his back to goal but has pace too and that creates other options. He favours the flick beyond the central defender, racing onto it himself, and is fond of drifting out to the left.
At Vejle, Dumitru recalls that Ekitike soon had the trust of the manager, a former Romania international. "He was very lucky because Galca liked him a lot." That allowed him some freedom to go in search of space. "He can play as a striker or a link player."
His unselfishness soon became evident back in France. There was a game against Montpellier when his ability to set up others was beautifully illustrated by his assist for Moreto Cassama. Instead of shooting, he waited and waited, gifting his team-mate a tap in.
That intelligence is part of the appeal. For now, he is slender. But when strength is added to speed and skill, Ekitike could become a forward who supplies others as well as leading the line and scoring. He had the fifth best strike rate in France this past season.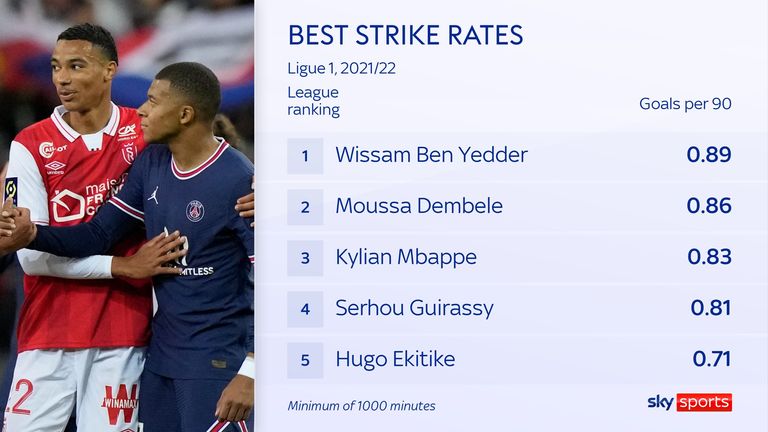 Clearly, Champions League football will be a test. That composure in the penalty box – his willingness to delay the shot – can be an asset. But if he is closed down quickly then the danger is that he could look like a player in need of time that is not there.
"It is big step," acknowledges Dumitru. It will be important not to expect too much regardless of the fee. Ekitike has not yet played 2000 minutes of league football for senior sides. We are talking a shade over twenty full matches.
This is about potential. Vast potential. A penalty-box player who would seem ideally suited to operating with his back to goal, but someone whose skillset is so broad that he adapted quickly to playing on the break under Garcia, thriving on the counterattack.
Despite that, Dumitru still believes that Ekitike will need to find the right environment and the right team if he is to fulfil his early promise. "He is a good signing but the style of the team will be very important. I think he needs a team who can keep the ball."
Perhaps Newcastle would not have been that team. They, like the player, are looking to evolve. PSG represent the ultimate shift in approach. Ekitike is leaving the team that saw the least of the ball in Ligue 1 for the team that had the most possession.
It is an opportunity for him to progress dramatically. Garcia, the coach who benefited from Ekitike's development at Vejle, and helped continue that journey with Reims, is backing him to succeed.
"For sure, he is young and has to improve some things but with a good coach, with the right coach, I am sure that he can become a very good striker," adds Garcia.
"He should keep improving."