Forbes Sports List: Four times as many golfers (12) in top 50 as last year; LIV golfers Dustin Johnson, Phil Mickelson, Cameron Smith, Brooks Koepka, Bryson DeChambeau in top 20; Cristiano Ronaldo tops list, making estimated $136m over last 12 months; NBA most players of any sport with 15
Last Updated: 17/05/23 1:20pm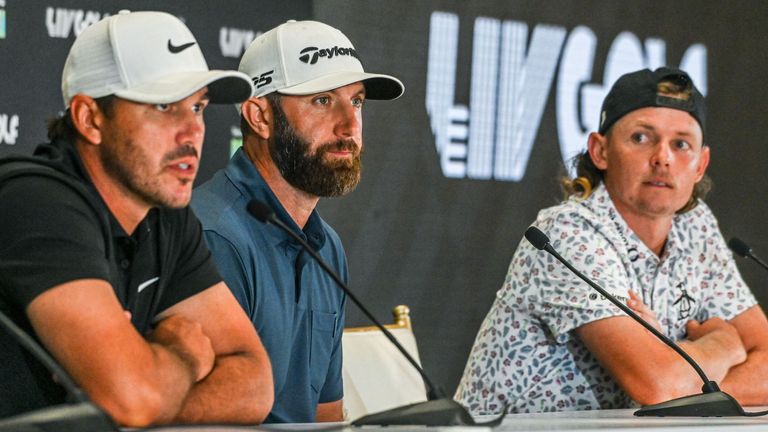 Five LIV golfers have made the Forbes Sports List top 20 for 2023, with four times as many players from the sport in the top 50 as last year.
In total, 12 golfers make the Forbes Sports List top 50, with Liv Golf's massive upfront payments seeing the likes of Dustin Johnson (6), Phil Mickelson (7), Cameron Smith (17), Brooks Koepka (18) and Bryson DeChambeau (20) in the top 20, with fellow LIV golfers Patrick Reed (32) and Sergio Garcia (46) also on the list.
Non-LIV golfers to make the list are Rory McIlroy (15), Tiger Woods (16), Jon Rahm (28), Jordan Spieth (43) and Scottie Scheffler (45).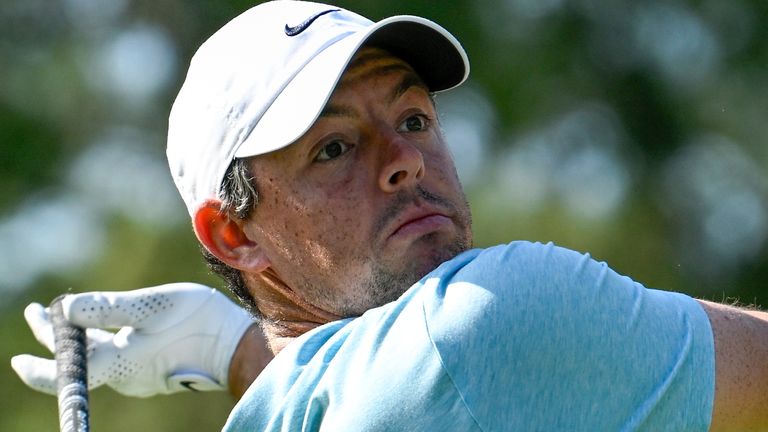 Golf comes second to Basketball's NBA (15) in the amount of players from one sport, while Cristiano Ronaldo sits top of the list, having made an estimated $136m over the last 12 months which saw him move from Manchester United to Al Nassr in Saudi Arabia.
Within the list more generally, there are 11 newcomers, six returnees after a year or more's absence, and 16 of the 50 top-earning athletes are under 30-years-old, with five 25 or younger.
Retired trio Serena Williams (49), Roger Federer (9) – from the world of tennis – Tom Brady (50) – from the world of NFL – make the list, meaning they have made a combined 25 appearances over the last 12 years.
Five other footballers, in addition to Ronaldo, make the list in Lionel Messi (2), Kylian Mbappe (3), Neymar (12), Mo Salah (28) and Erling Haaland (32).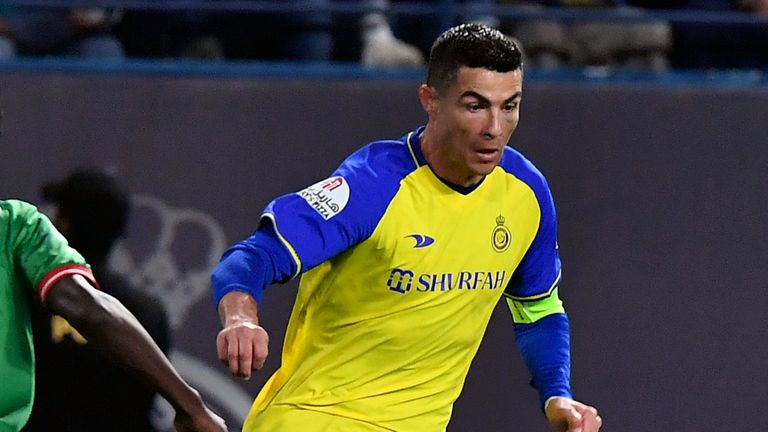 Just two boxers make the top 50 in Canelo Alvarez (5) and Anthony Joshua (28), while a further 12 athletes from the world of NFL are included.
The cut-off mark for a top 50 place in 2023 was total earnings of $45.2m – a figure up some 20 per cent from the previous record of $37.6m in 2022.
The total sport breakdown reads: Basketball (15), Golf (12), NFL (12), Football (6), Boxing (2), Tennis (2), Baseball (1).
In all, the 50 athletes made an estimated $3.44bn over the last 12 months before taxes and agents' fees, up 16 per cent from last year's record of $2.97bn.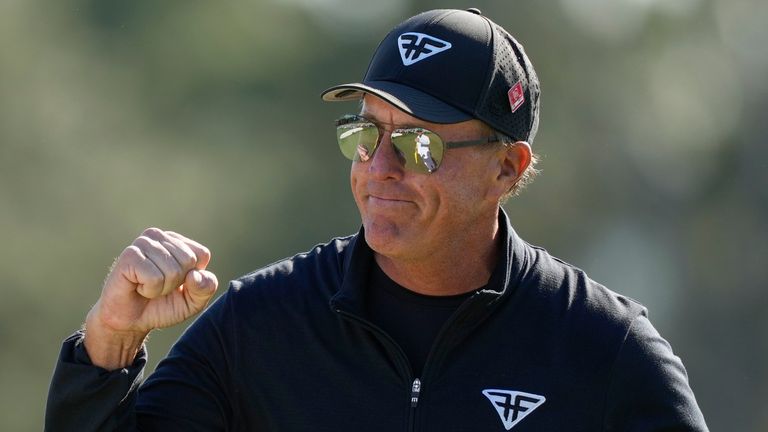 Of that new total, $2.36bn came on the field in the form of salaries, bonuses and prize money, smashing 2022's $1.91bn thanks in part to Middle Eastern money's entry into sports.
The off-field figure of $1.08bn came from athletes' endorsements, appearances, licensing and memorabilia income, and other business endeavours, edging 2022's $1.06bn.
Forbes Sports List 2023
1. Cristiano Ronaldo ($136m) Football
2. Lionel Messi ($130m) Football
3. Kylian Mbappe ($120m) Football
4. LeBron James ($119.5m) Basketball
5. Canelo Alvarez ($110m) Boxing
6. Dustin Johnson ($107m) Golf
7. Phil Mickelson ($106m) Golf
8. Stephen Curry ($100.4m) Basketball
9. Roger Federer ($95.1m) Tennis
10. Kevin Durant ($89.1m) Basketball
11. Giannis Antetokounmpo ($87.6m) Basketball
12. Neymar ($85m) Football
12. Russell Wilson ($85m) NFL
14. Russell Westbrook ($82.1m) NFL
15. Rory McIlroy ($80.8m) Golf
16. Tiger Woods ($75.1m) Golf
17. Cameron Smith ($73m) Golf
18. Brooks Koepka ($72m) Golf
19. Kyler Murray ($70.5m) NFL
20. Bryson DeChambeau ($69m) Golf
21. Lewis Hamilton ($65m) F1
22. Max Verstappen ($64m) F1
23. Klay Thompson ($60.9m) NFL
24. Patrick Mahomes ($59.3m) NFL
25. Damian Lillard ($58.6m) Basketball
26. Max Scherzer ($56.7m) Baseball
27. James Harden ($55.1m) Basketball
28. Anthony Joshua ($53m) Boxing
28. Jon Rahm ($53m) Golf
28. Aaron Rodgers ($53m) NFL
28. Mohamed Salah ($53m) Football
32. Erling Haaland ($52m) Football
32. Patrick Reed ($52m) Golf
34. Paul George ($51.5m) Basketball
35. Kawhi Leonard ($50.5m) Basketball
36. Bradley Beal ($49.8m) Basketball
37. Derek Carr ($48.9m) NFL
38. Orlando Brown, Jr. ($48.6m) NFL
39. Aaron Donald ($48.5m) NFL
40. Anthony Davis ($48m) Basketball
41. Jimmy Butler ($47.8m) Basketball
41. John Wall ($47.8m) Basketball
43. Jordan Spieth ($47.5m) Golf
44. Luka Doncic ($47.2m) Basketball
45. Scottie Scheffler ($47.1m) Golf
46. Sergio Garcia ($46m) Golf
46. Dak Prescott ($46m) NFL
48. Deshaun Watson ($45.8m) NFL
49. Serena Williams ($45.3m) Tennis
50. Tom Brady ($45.2m) NFL

Get the best prices and book a round at one of 1,700 courses across the UK & Ireland