Alisha Lehmann sits down for her interview with Sky Sports but just before the cameras roll, she notices something.
"Can we swap places?" she asks this journalist. "It's just that this [the left side of her face] is 'my side'." And so, the swap occurs.
The exchange perhaps sums up the notion that Lehmann is more than a footballer. Angles and appearance matter, as with more than 13m followers on Instagram and over 8m on TikTok, the Aston Villa winger is the most popular women's football player in the world on social media.
Not even World Cup winners Megan Rapinoe and Alex Morgan can compete with Lehmann's numbers in this arena, while the Villa forward even has more Instagram followers than fellow Swiss icon Roger Federer.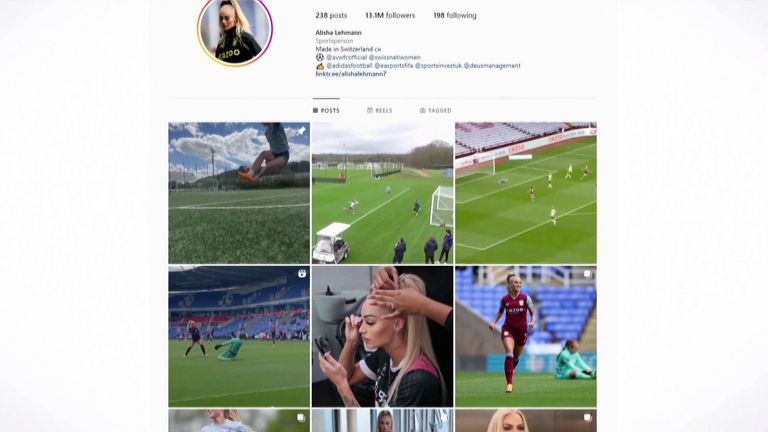 Such a social media presence could cause distractions, but the equation is simple for Lehmann: football comes first.
"The people who know me always see the footballer," she says when asked if Alisha the player and Alisha the brand are hard to balance. "Every time I'm with my friends and family, I just speak about football.
"It's always been there, it's deep in my heart as it's the thing I've always done. The other stuff just came in time.
"Obviously I have a lot of followers, but I never dreamed to have it. I just played and shared my life. It just became like this."
During half an hour with Sky Sports, Lehmann stresses the fact that her life has not always been about followings and fame. She was born in the relatively quiet area of Tagertschi, just outside Bern, and her football dream was fostered in that small village.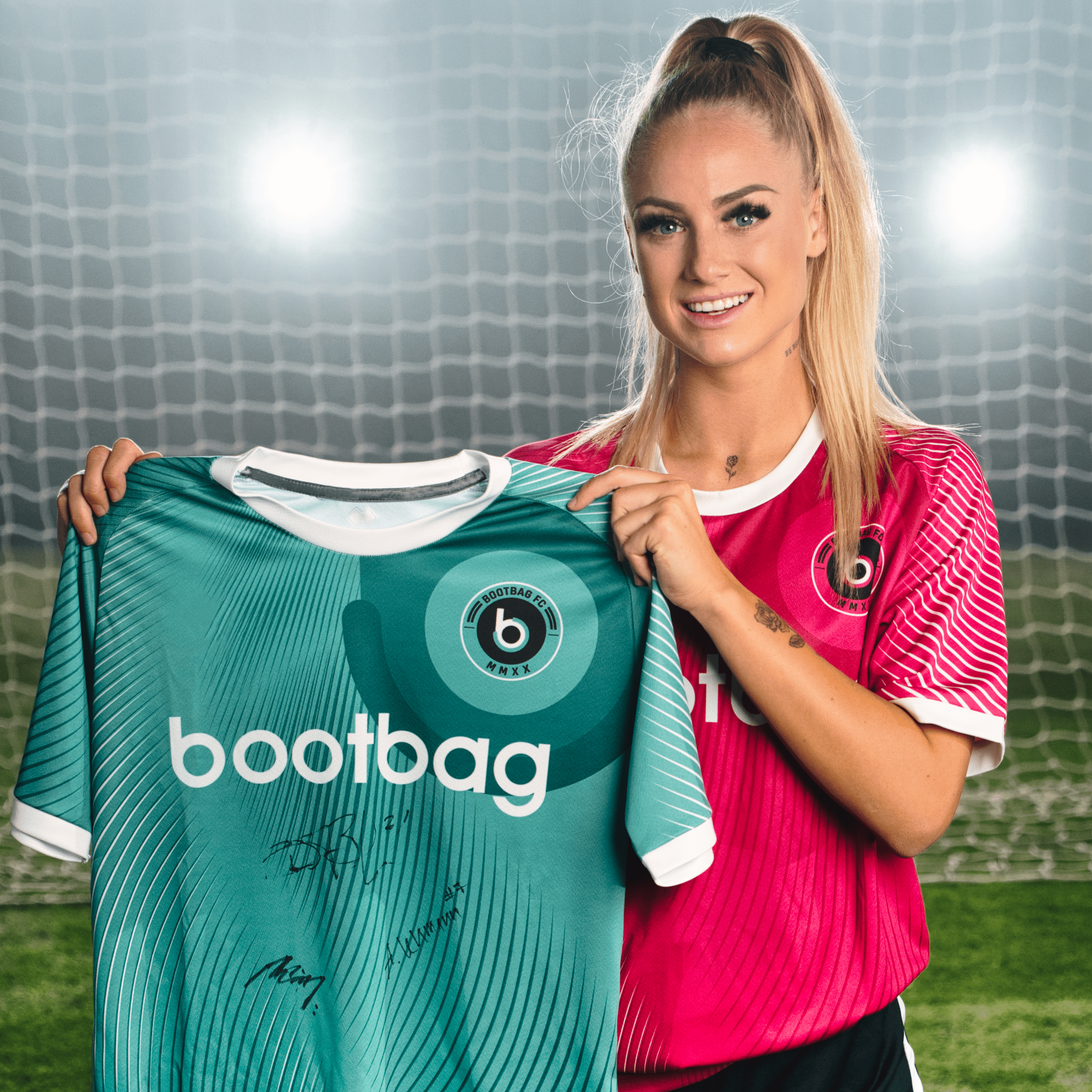 "I appreciate the support so much, it gives me strength on pitch," she says about her social media following.
"But I really don't think about it. I don't think that I'm better than anyone else, I come from humble beginnings with how I grew up with my family in Switzerland.
"I don't see myself as someone with loads of followers on social media, obviously I'm proud it – alongside my football – but it doesn't change anything."
While social media has plenty of positives, there are negative sides to it too. Lehmann, who helped to front a UEFA campaign last year against online abuse, still sees negative and misogynistic comments about women's football.
"There are always people who don't support women's football as they think it is a men's sport. A lot of times people say: 'women can't play football, they should be in the kitchen'.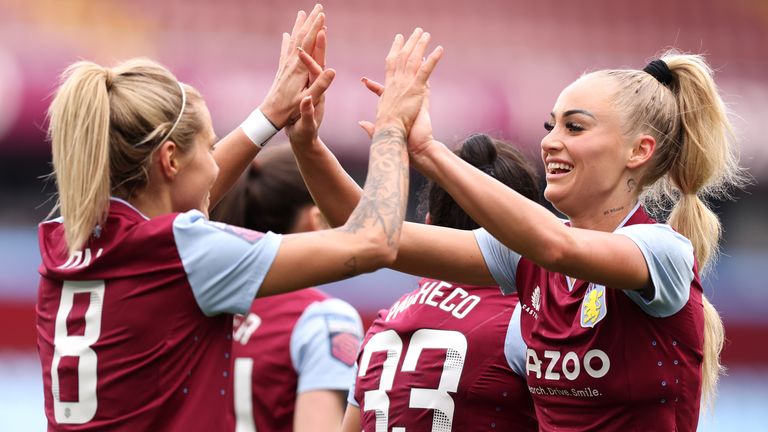 "But those people haven't watched a single football game. That's the problem, because when they come to the games and watch us, they go: 'You actually can play'.
"You know what I think actually? It's obviously not a nice thing to say because we train so hard every single day, but it gives me more strength.
"They are just bored in life and have to say something. And it's always easy to say stuff behind a computer, I don't think people would stand in front of our female footballers and say: 'You can't play'."
Asked how she deals with those comments, she says: "I don't really care, to be honest. I just don't read or look. I just flip it off and focus on the good comments.
"It's more for my family, sometimes I feel bad as my mum sends me stuff. I say to her: 'Don't read this, I would never read it'.
"It just doesn't affect me, as I know those people aren't important. I'm strong with what I'm doing and if people are not happy with it, then it's their choice.
"After all, female footballers just want to play and live the dream."
Lehmann on WSL, sold out stadia and ACL injuries
Women's football is at an all-time high in terms of popularity.
Sold-out Premier League stadia for Women's Super League games has meant the hype from last summer's European Championships has been built on. An exciting title race going down to the wire has helped, while greater competition across the league has been noticed too.
Asked if this has been the best WSL season ever, Lehmann says: "I 100 per cent agree.
Lehmann's WSL title race predictions
"Chelsea will in the league. At the moment, Man Utd is first, but Chelsea have a game in hand.
"I think Chelsea deserve it. Arsenal are really strong to play against because they play really good stuff.
"I think Chelsea is beatable – but they have just showed that whatever happens, even if they don't play well, they always win.
"Chelsea also have two 11s. They take someone out and exactly the same player comes in, it shows they have ability."
"In England, they do women's football really well. We just need to play so many more games in the big stadiums. Every single time we do that, we see the fans are coming.
"They've sold out the big stadiums in England and that's why we need the support from those clubs to give us the opportunities to play in those stadiums.
"For a footballer, when there are a lot of fans, I play so much better when they're screaming. It gives you so much support and strength in the game.
"That's what made women's football so much better this season. It helped us at Aston Villa a lot, we have done really well this season."
Yet, despite the skyrocketing popularity, issues remain.
Among them is the number of anterior cruciate ligament injuries suffered by female players. Several WSL stars, including Lionesses skipper Leah Williamson and last year's Euros star Beth Mead, have suffered the same long-term knee injury in recently, shattering some World Cup dreams in the process.
Lehmann believes clubs should put more of a focus on how the female menstruation cycle could increase the risk of ACL injuries.
"ACL in women's football is obviously always a big theme, because it happens so much more as our bodies are different [compared to male athletes]," she says.
Please use Chrome browser for a more accessible video player
Consultant Orthopaedic Surgeon Nev Davies believes injury prevention programmes
"I think it's also about our periods, the timings we have, and we need to control this because they say when women get periods it means a bigger chance of getting injured.
"The clubs need to support us and give us the chance to say, let's say: 'Maybe you should train a bit less this week.'"
Lehmann also believes the medical standards across women's football need urgent improvement. Her current club Aston Villa have full-time medical staff in place for their WSL team, and an ACL specialist for their men and women's teams, though the Swiss international believes this system is not commonplace across the board.
"We need the doctors' support," she adds. "Sometimes the medical [standards] for us women are not good enough, because when we have injuries, we go to the medical side and they don't really help us.
"I wouldn't say it's in every club but a lot of football clubs here in England don't have a 100 per cent [full-time] doctor, for example. And this is a must as we're 100 per cent professional footballers.
"There is a lot to improve because it's really important: these injuries happen and we need to find ways to get fewer injuries."
Lehmann herself will be hoping to make Switzerland's World Cup squad for the summer tournament in Australia and New Zealand, where the whole world will be watching.
Yet the Swiss winger is used to that.
Alisha Lehmann is a representative of Bootbag, the first-ever football scouting app of its kind. Watch the game, scout players across different divisions – including the Women's Super League – and earn points to win prizes.
Download the app here.