Everton only need to secure a victory at home to Bournemouth on Sunday to guarantee Premier League football next season, but that is the only real certainty surrounding the club right now with a summer of change on the horizon at Goodison Park.
A final-day relegation fight with Leicester and Leeds will undoubtedly test the nerves once again of an already tense and frustrated Everton fanbase, but should Sean Dyche's men get the three points they need then attention will inevitably turn to off-the-field matters once again.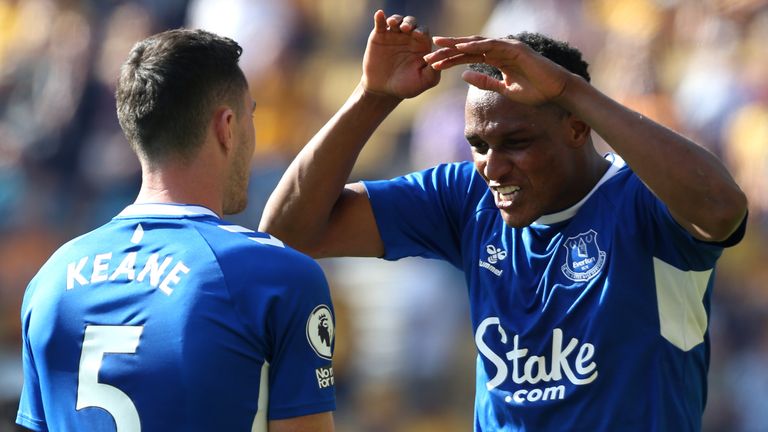 Statements of 'this can't be allowed to happen again', similar to those spoken in 1994, 1998 and as recently as last season, will not be enough to quell the clamour for real change at the top.
Owner Farhad Moshiri will need to convince the fans he has listened, learned and acted to end a 28-year trophy-less spell, of which he has overseen the last seven.
The first part of that healing process will come with the conclusion of the investment deal with New York-based sports company MSP Sports Capital, who have signed an exclusivity agreement with Moshiri to bring much-needed finance into the club by way of a debt-financing deal worth around £100m that will see MSP eventually take around a 25 per cent stake in the club further down the line.
Please use Chrome browser for a more accessible video player
FREE TO WATCH: Highlights from the Premier League clash between Wolves and Everton
With that will also come change at the top, MSP will expect to have representation on the board which will likely lead to departures and a new direction for the club.
For the fans that cannot come soon enough. They have made it clear for a number of months now that they want to see a new board of directors, holding protests before a number of games demanding change after years of failure. No current board member has attended a home game since January due to what the club say were "clear and credible threats to their safety".
That situation is untenable and Moshiri knows he must act. He has been working to make the necessary changes behind the scenes while wanting to keep the focus on keeping the club in the top flight, with a new 58,000-seater stadium due to be opened in season 2024/25.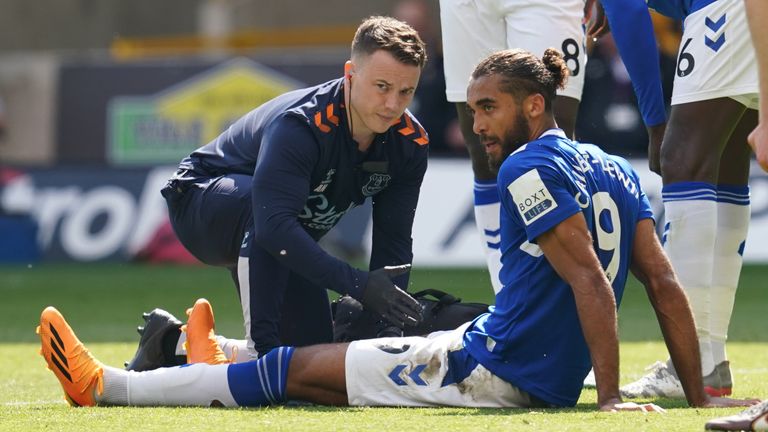 However that process has been a difficult one and there have been several obstacles along the way. In reality there are protocols to follow and processes to go through, but it appears things are now reaching a conclusion.
Relegation is not something any club wants to contemplate or prepare for and in Everton's current financial state the determination to avoid such a scenario is palpable. It would be unthinkable for Moshiri with the new stadium on the horizon, together with the threat of an independent commission due to look into a possible breach of the Premier League's profit and sustainability rules to come.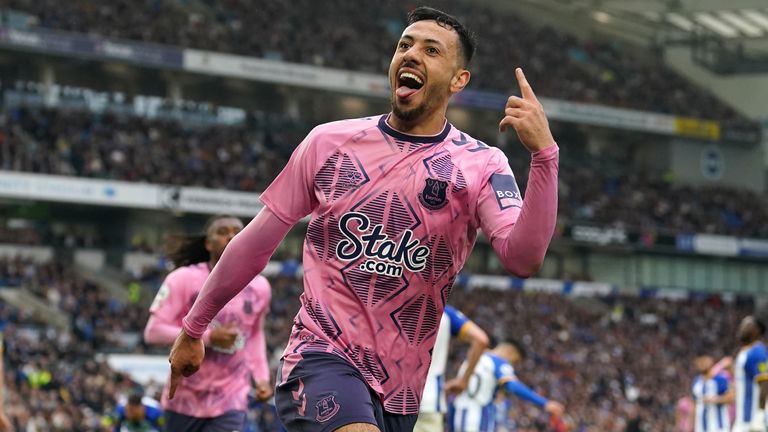 Everton need to stay up, it's as simple as that, but the build-up to Sunday is not going to be an easy time for any Evertonian. In 1998 I witnessed first hand, as the then club's press officer, the desperation, anxiety and sheer stress of a relegation battle which saw the club remain in the Premier League only on goal difference. It's a terrible time for owners, managers, players and fans alike.
To see the club's most successful manager Howard Kendall sat alone in a kit room in tears as the emotions of the day overflowed was quite something and just an indication as to the intensity of it all.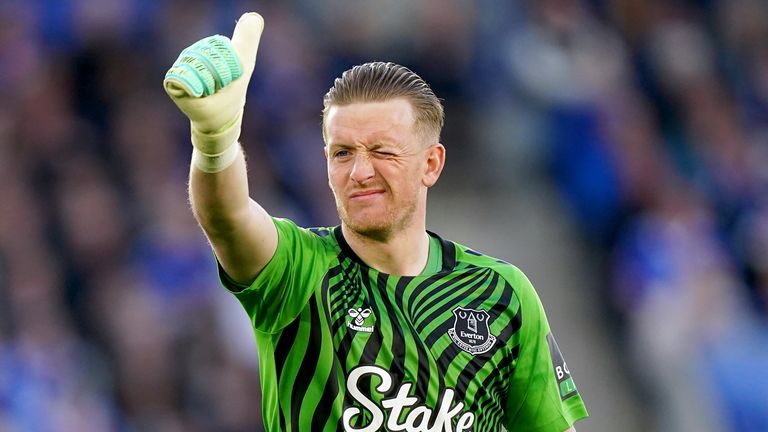 Everton supporters have had their fill, they are tired of the constant threat of another poor season, having to muster up the energy to drag their team to safety. They have done it too many times and the best way for Farhad Moshiri to repay that effort and unwavering loyalty is to make real change a reality.
It will be welcomed much more than banal platitudes which have become an all-too-often occurrence in recent times. Now is the time for actions and not words both on and off the field if the club with the second-longest stay in the top flight of English football is to continue that run into a 70th year.