Frankie Dettori takes the ride from Richard Kingscote, who rode Desert Crown to success in the Derby last year; he was beaten on seasonal return by Hukum at Sandown, with owner Saeed Suhail opting to turn to Dettori
Friday 9 June 2023 11:01, UK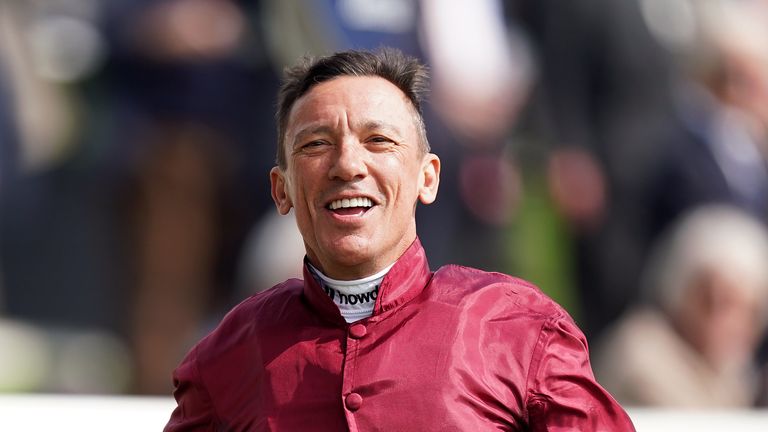 Frankie Dettori will replace Richard Kingscote on Desert Crown in the Prince of Wales's Stakes at Royal Ascot.
Kingscote won the Derby on the Sir Michael Stoute-trained four-year-old last season, but the colt was beaten on his first run since Epsom in the Brigadier Gerard Stakes at Sandown by Hukum.
With Dettori available, owner Saaed Suhail has decided to snap up his services in what will be the Italian's last ever Royal Ascot ahead of his retirement later this year.
Suhail's racing manager Bruce Raymond told Nick Luck's Daily Podcast: "He [Suhail] just feels that for Desert Crown to win this race is all important and while Frankie is around he wants to give the horse every chance.
"He believes Frankie is unbeatable around Ascot and that is why. It's no disgrace for Richard at all, I myself was jocked off Carroll House when he won the Arc."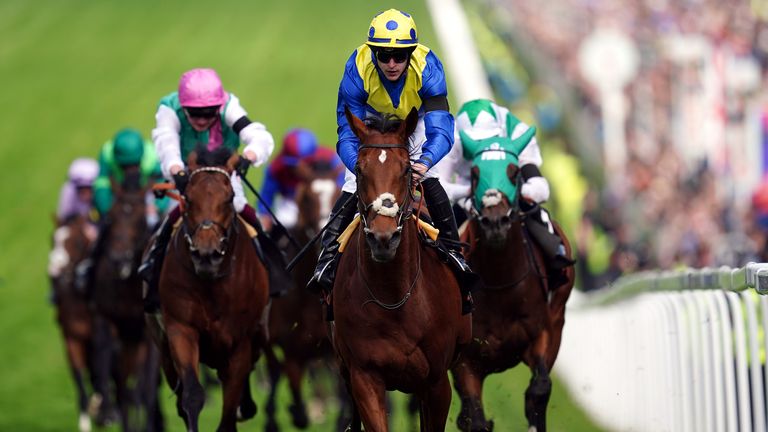 Kingscote could well be in opposition, with Desert Crown's top-class stablemate Bay Bridge among his potential rivals.
Raymond added: "It happens, it's not the end of the world, and obviously Richard will be hoping he can beat him on the other horse [Bay Bridge].
"I'm sure Richard will be riding [when Dettori is not available]. Obviously Ryan Moore is Sir Michael Stoute's No 1 jockey if he can get him but he's going to be unavailable in most of the big races.
"I think it's better to have a jockey that you know riding the horse than anybody else, so I'm sure he [Kingscote] will be back on the horse should Frankie not be able to ride for any reason.
"I think he's a very good horse and I think he'll go forward into a lot of good races, with Richard on, hopefully."