A proposal that would have impacted every football fan travelling to a match on a supporters' bus in Scotland has been scrapped following widespread criticism and anger.
Plans put forward by the Traffic Commissioners of Great Britain on Tuesday highlighted what the supporters' buses could do on match days, including where they can stop and when they must arrive or depart stadiums.
The move was heavily criticised by fans, clubs, the Scottish FA, SPFL, SWPL and politicians across all parties – with Scotland's first minister Humza Yousaf labelling it "ludicrous".
Just three days later and Richard Turfitt, the Senior Traffic Commissioner for Great Britain, admits "further work is required to understand the full impact of the introduction of any proposed guidance in Scotland."
What was being proposed?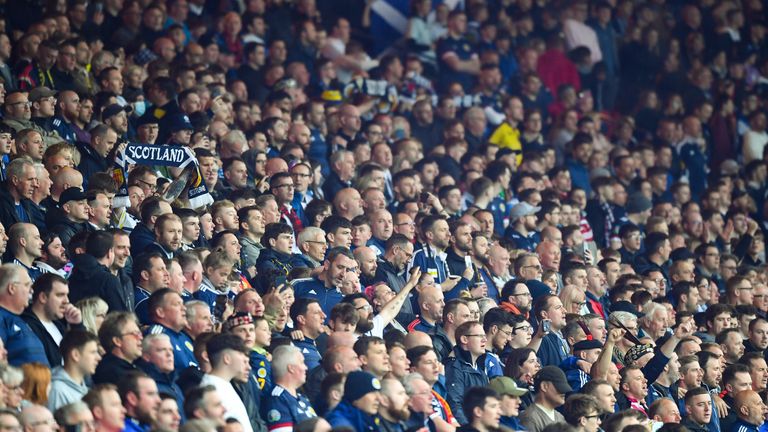 A number of changes were suggested by the Traffic Commissioners of Great Britain – with the main reason outlined as minimising any trouble at matches caused by "a small minority" of fans. These included:
Buses could not stop within 10 miles of the stadium, unless special permission was obtained from a 'Dedicated Football Officer' (DFO).
Fans can not stop for an alcoholic drink unless it's sold alongside "a substantial meal" and permission for that meal stop is required from the DFO.
Buses must arrive "no earlier than two hours before and not later than one hour before the scheduled start of the game".
Buses must leave within 30 minutes of "the event" finishing.
Supporters cannot be picked up or dropped off anywhere except "authorised locations" unless police permission is granted.
All bus operators would need to notify a DFO with details of every coach going to a match, provide the number of fans travelling, plus the name and number of the person who made the booking – 48 hours before travel.
Drivers must report to the DFO any discriminatory chanting or signing.
Drivers must check fans are not "obviously" carrying alcohol or pyrotechnics.
Governing bodies praise fans for opposing guidelines
The Scottish FA, SPFL and SWPL – who described the proposals as "unnecessary and heavy-handed" in a joint statement on Tuesday – have welcomed the withdrawal of the plans.
"We are pleased that the Senior Traffic Commissioner for Great Britain has withdrawn the proposed consultation and that common sense has prevailed," they said.
"We are also grateful to clubs, fans and politicians across the country for their unanimous support in opposing and ultimately preventing these unreasonable and unworkable guidelines from being implemented."
In a statement, Richard Turfitt, the Senior Traffic Commissioner for Great Britain, added: "As the Senior Traffic Commissioner for Great Britain, I think it is important to stress that the traffic commissioners are safety regulators and that we are independent of Government.
"Any guidance that is issued is intended to assist bus and coach operators. However, before I can issue any guidance, I am required to consult, including with the UK and Scottish Governments. But we also consider the views of a wide range of other stakeholders.
"I have listened to the strength of feeling expressed and it is clear to me that there is further work required to understand the full impact of the introduction of any proposed guidance in Scotland.
"As a result, I have asked my officials to cease this consultation exercise."
Scottish Premiership and SWPL on Sky Sports
Please use Chrome browser for a more accessible video player
A look at some of the best goals scored across the Scottish Premiership throughout August!
Sky Sports – This season up to 48 cinch Premiership games will be available across Sky Sports' flagship channels, including Sky Sports Football and Sky Sports Main Event, plus at least five SWPL matches. From 2024/25, up to 60 cinch Premiership will be live on Sky Sports, in addition to the SWPL.
Sky Sports News – Running 24 hours a day, seven days a week, Scottish football fans can enjoy Sky Sports News' (channel 409) rolling editorial coverage of the cinch Premiership and SWPL throughout the season.
Sky Sports Digital – Follow all the latest from Scottish football across SkySports.com and app, including exclusive features and interviews, plus dedicated live blog coverage, in-game clips from matches live on Sky Sports and free highlights.
Sky Sports Social – Alongside coverage and visibility for the league across all Sky Sports' main social media channels, the bespoke Twitter channel @ScotlandSky will continue to be the home of all Scottish football content on Sky Sports.
Highlights show – Tune in for a dedicated round-up from the cinch Premiership every week on Sky Sports Football.
To download the Sky Sports app click here, to visit Sky Sports website click here.
Sky Sports is the home of domestic football in the UK and Ireland, with action from the Scottish Premiership, Scottish Women's Premier League, Premier League, WSL, EFL, and more.