Italy 52-8 Namibia: Italy overcome lacklustre first half to deliver Namibia their 23rd consecutive World Cup defeat
Italy started their Rugby World Cup Pool A campaign with a litany of errors; a punchier second-half performance, however, saved their blushes and led them to a dominant 52-8 victory over Namibia at the Stade Geoffroy-Guichard; Italy next face Uruguay on Thursday September 20.
Last Updated: 10/09/23 12:01am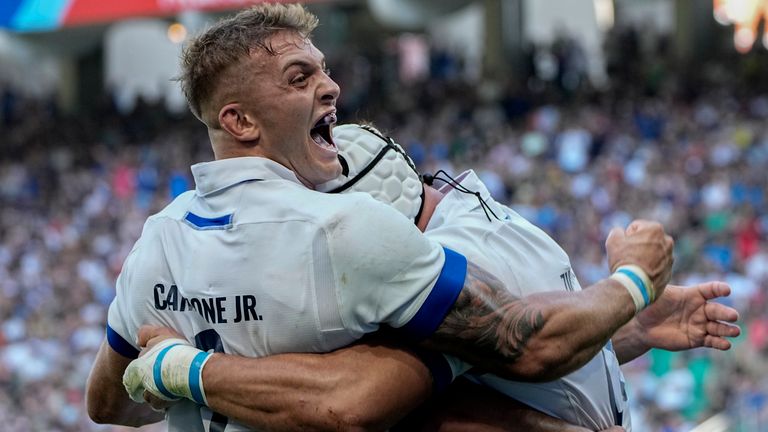 An error-strewn Italy overcame a poor first half to secure a 52-8 victory over Namibia at the Stade Geoffroy-Guichard on Saturday.
The Italians led 17-8 at the break, scoring a superb 60-metre try through livewire wing Ange Capuozzo. They earned a bonus point as they ran in seven tries, taking advantage of the wilting Namibians late in the game.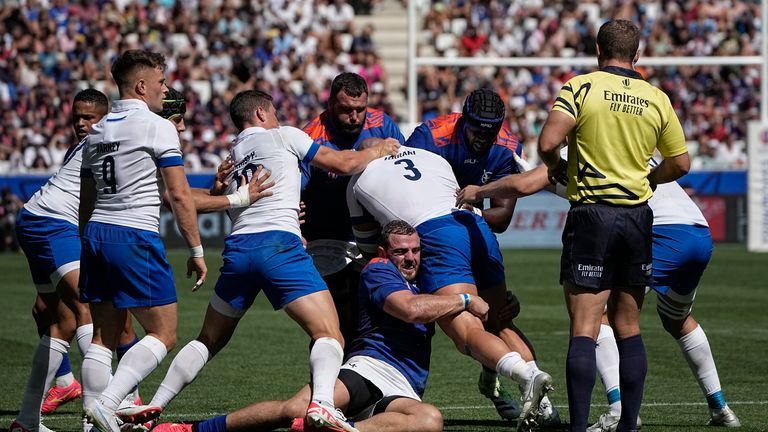 Though they have not qualified for the knockout stage in any of their previous nine World Cup appearances, the promise of Saturday's showdown in Saint-Etienne suggests a more rounded campaign might be on the cards.
Italy – Tries: Cannone (11), Garbisi (15), Lamb (46), Capuozzo (55), Faiva (74), Zuliani (78), Odogwu (83). Cons: Allan (12, 16, 47, 56, 75, 80, 84). Pens: Allan (8).
Namibia – Tries: Mouton (21). Pens: Swanepoel (4).
Meanwhile, Namibia's wait for a first World Cup win extends to a record 23 games, though they also scored an excellent try via wing Gerswin Mouton, and had Tiaan Swanepoel at the forefront of the action.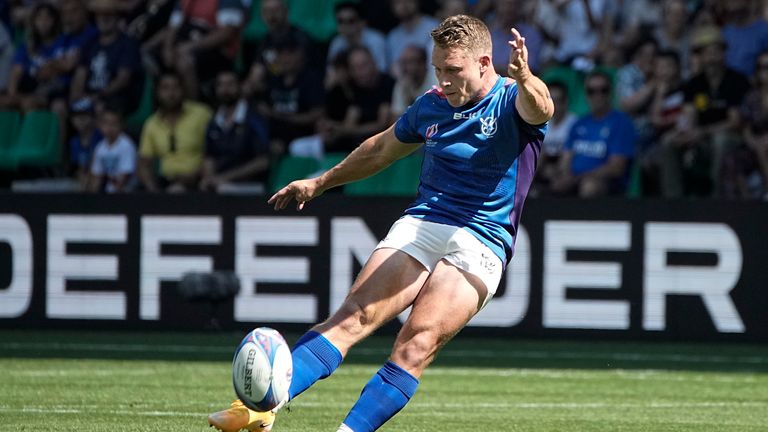 The African side's only scores of the 2019 tournament were also against Italy, when they lost 47-22.
With much more challenging assignments against hosts France and New Zealand, Italy coach Kieran Crowley will expect a vast performance improvement when they meet Uruguay on September 20.
Namibia are next in action five days earlier against the All Blacks.
Twitter Due to your consent preferences, you're not able to view this Privacy Options
What's next?
Italy next host Uruguay on Thursday September 20, in their second Rugby World Cup Pool A clash, at the Stade de Nice in Nice.
Meanwhile, Namibia face off New Zealand on Friday September 15, at the Stadium de Toulouse in Toulouse.