US government committee chairman Richard Blumenthal says Saudi Arabia's Public Investment Fund (PIF) "repeatedly declined" to co-operate voluntarily to answer questions on the deal with PGA Tour, and have now ordered PIF representatives to appear before the committee
Last Updated: 13/09/23 9:09pm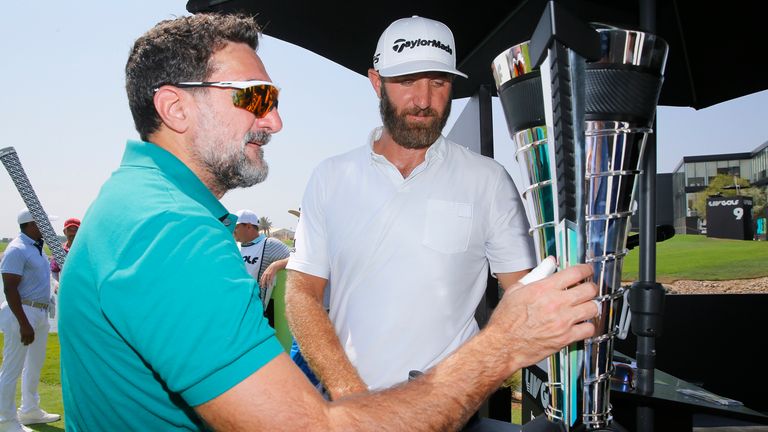 Representatives of Saudi Arabia's Public Investment Fund (PIF) have been ordered to appear before a United States government committee investigating the fund's relationship with the PGA Tour.
The shock announcement in June that the PGA Tour and the PIF had abandoned a bitter legal battle in order to form a new commercial entity prompted the Permanent Subcommittee on Investigations to launch an inquiry.
The committee had requested the PIF and its governor Yasir Al Rumayyan – also the chairman of Newcastle United due to the PIF's majority ownership of the club – appear before it to answer questions on the deal.
However, committee chairman Richard Blumenthal said on Wednesday that the sovereign wealth fund had "repeatedly declined" to co-operate voluntarily with that request and that he had now issued a subpoena.
Blumenthal also revealed that the PIF's own counsel had said Al Rumayyan was an "inappropriate witness" because he was a "minister bound by the Kingdom's laws".
It is the second time the PIF's own lawyers have described Al Rumayyan as a Saudi minister. The Premier League said the PIF had given it legally-binding assurances that the Saudi state would not have control of Newcastle when the fund led a takeover of the club in October 2021.
When Al Rumayyan was first referred to as a Saudi minister back in March, it led to calls from human rights group Amnesty International for the Premier League to investigate. The league has declined to comment on the matter.
Blumenthal described the PIF's involvement in a commercial deal with the PGA Tour as "a classic attempt" at sportswashing.
He said information about the PIF's investment in US businesses was "greatly limited" and added: "In summary, as I also wrote to Governor Al-Rumayyan on August 16, PIF cannot have it both ways.
"If it seeks to reap the benefit of commercial engagement with United States markets and entities, it must be subject to the laws and oversight of Congress."
A letter to Jason Chung, the senior director and head of office at USSA International LLC, a wholly-owned unit of the PIF, issued an order to appear before the committee on October 13.
The PIF's lawyers wrote to the committee on August 23 saying it remained prepared to submit a factual briefing regarding the agreement with the PGA Tour at a convenient time in September.
However, the letter notes the broad nature of the inquiry and reiterated that as a minister Al Rumayyan cannot participate "in any public hearing that is part of an unbounded inquiry into the PIF's past, present, and future interests and investments".
The letter also said that efforts to compel Al Rumayyan to appear would be "unprecedented", adding: "To our knowledge, no committee of Congress has ever used compulsory process to compel the presence and testimony of a foreign official.
"An unprecedented effort by the subcommittee to compel (Al Rumayyan)'s appearance and testimony would not only disrupt the delicate balance of foreign relations and international diplomacy, but would also compromise the prerogatives of the Executive Branch."