The Jockey Club has been granted a High Court injunction against Animal Rising protesters who plan to disrupt the Betfred Derby at Epsom next weekend.
The application was lodged by the Jockey Club, who own Epsom Downs alongside many other high-profile tracks, as it felt the organisation had made it "explicitly clear" that they intended to breach security at the Surrey racecourse to stage a disruptive protest.
Word of their plans came after disruption to the Grand National at Aintree in April, when the race was delayed by just over 10 minutes after demonstrators made their way onto the track and had to be removed by police.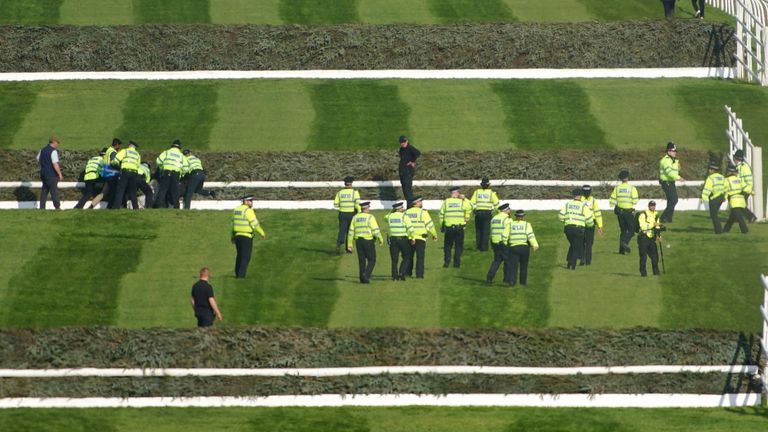 Officials at the Jockey Club feared the Epsom protest would endanger participants, racegoers and horses – although they state they do not dismiss the right to peaceful protest and have offered Animal Rising an area near the entrance of the racecourse specifically for this purpose on Derby day, June 3.
The injunction granted by High Court judge Sir Anthony Mann prohibits individuals from entering onto the racetrack and carrying out other acts with the intention and/or effect of disrupting the races.
Such acts include intentionally causing objects to enter the racetrack, entering the parade ring, entering and/or remaining on the horses' route to the parade ring and to the racetrack without authorisation, and intentionally endangering any person at Epsom Downs racecourse during the two-day Derby Festival.
Individuals acting in breach of the court order could be subject to proceedings for contempt of court, which may lead to a fine and/or imprisonment.
The Jockey Club's chief executive Nevin Truesdale said: "Our number one priority will always be to ensure that the safety of all our equine and human participants and racegoers, officials and our own employees is not compromised.
"Animal Rising have repeatedly made it explicitly clear that they intend to break the law and disrupt The Derby Festival and that left us with no choice but to seek this injunction, having consulted with a number of stakeholders including Surrey Police.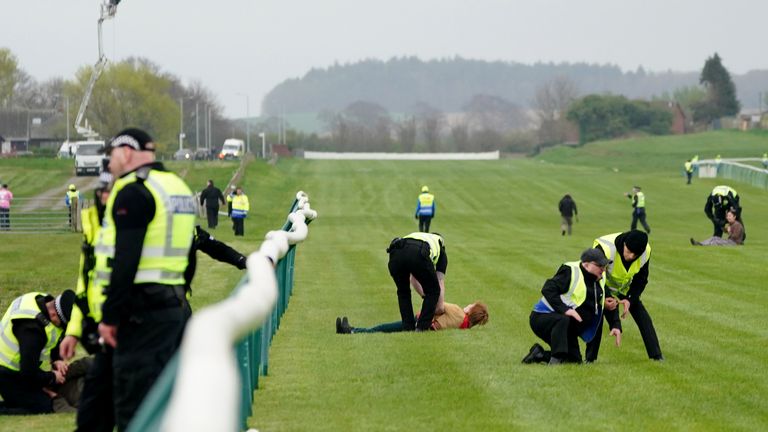 "We will never tolerate a repeat of the illegal disruption we saw at Aintree on Grand National day and we welcome today's High Court ruling, which provides us with an additional layer of security to combat the threat of such dangerous and reckless behaviour.
"We believe everyone should have the right to peaceful protest and have offered Animal Rising an area near the entrance of Epsom Downs racecourse to express their views in a law-abiding way.
"However, anyone who attempts to disrupt the race or compromise the safety of horses or humans will be dealt with robustly by our security teams and the police.
"As such I now urge Animal Rising to abandon any plans to breach security at The Derby Festival and respect the legitimate right of the thousands of people who will join us at Epsom Downs and the millions of people watching at home and around the world to enjoy the sport they love uninterrupted."