Ireland helped set up a thrilling final round of the Racing League with a fine night at Wolverhampton on Thursday.
Kevin Blake's side needed a strong performance from round five to keep pace with longtime leaders Wales & The West and saw Koy Koy deliver victory in race four.
Wales & The West's manager Jamie Osborne had expressed his concerns over the strength of his team heading to Dunstall Park and they did indeed go winless from the seven contests.
There was a double on the night for both Sean Levey and London & The South, while The North and Scotland each played winning Joker cards to earn double maximum points.
Ireland (664) ended the night just two points behind defending champions Wales & The West (666) heading to Southwell on Wednesday, September 13, all live on Sky Sports Racing.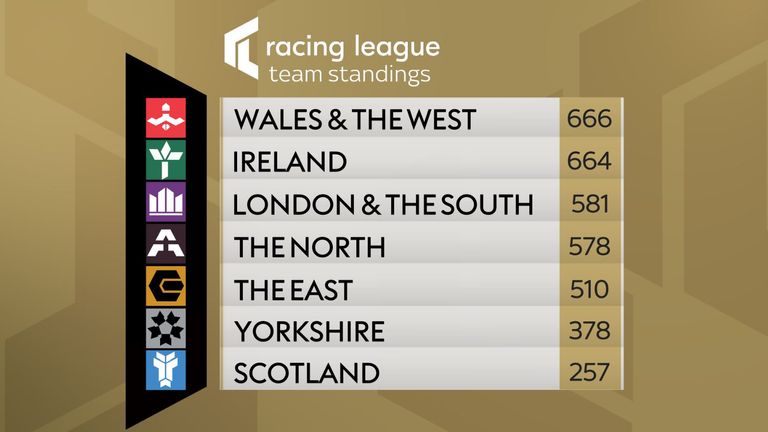 How round five unfolded…
Despite having only one runner in the opener, it was a fast start for Leonna Mayor's Yorkshire side as Beyond Borders picked up maximum points under Jonny Peate.
He held off a strong challenge from Wales & The West's Succession, with Ireland able to stay in striking distance thanks to Suicide Blonde in third.
Matt Chapman used up his first Joker but was only able to add 16 points from seventh-placed Crocus Time and The Smiling Wolf in ninth.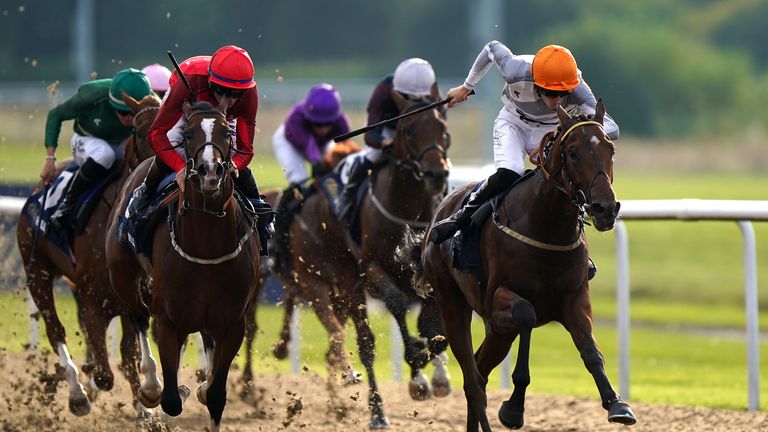 Wales & The West drew a blank in race two and handed their title rivals the chance to close the gap as Sean Levey steered Minnetonka to victory for London & The South.
The North picked up valuable points with International Girl leading team-mate Razzam home in second and third, respectively, ahead of Ireland's Kit Gabriel in fourth.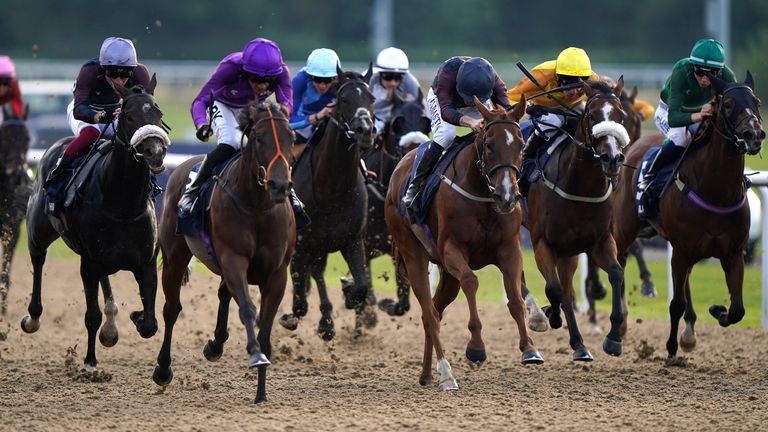 The East were the next team to strike at Dunstall Park as Yeoman came out on top in the best finish of the night under Callum Shepherd.
His yellow colours flashed home late to beat The North's Supaspecialawesome and Ireland's Moonspirit in third.
Ireland cut Wales & The West's advantage down to 23 as Koy Koy took race four under young superstar Billy Loughnane.
The victory was Loughnane's 94th career success – moving him one away from riding out his apprentice claim.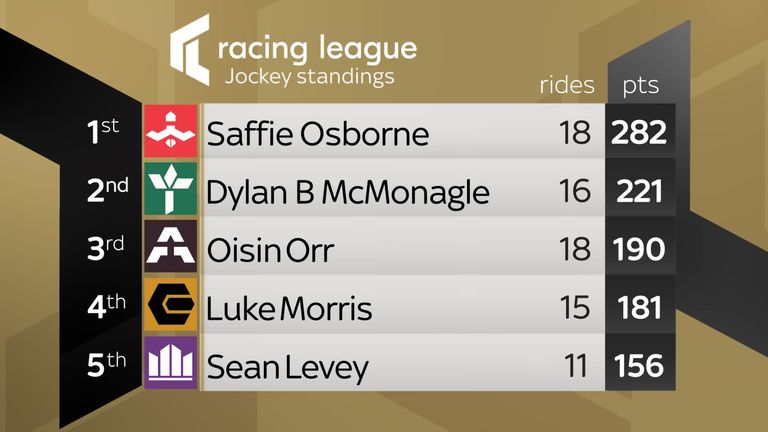 The North executed their Joker card in great style as Painters Palette earned 50 points with victory in race five under Freddie Larson.
Ireland again picked up vital points with Naxos in second, ahead of Scotland's Graignes in third.
It was then Kevin Blake's turn to go for gold as he played Ireland's Joker card in race six, with the team fielding favourite Belgoprince and Percy Jones.
The pair could only manage fourth and fifth, respectively, but with Wales & The West again down the field, Ireland moved themselves into the lead for the first time in this year's competition.
Diamond Bay claimed the win to bring up a double on the night for Sean Levey and London & The South.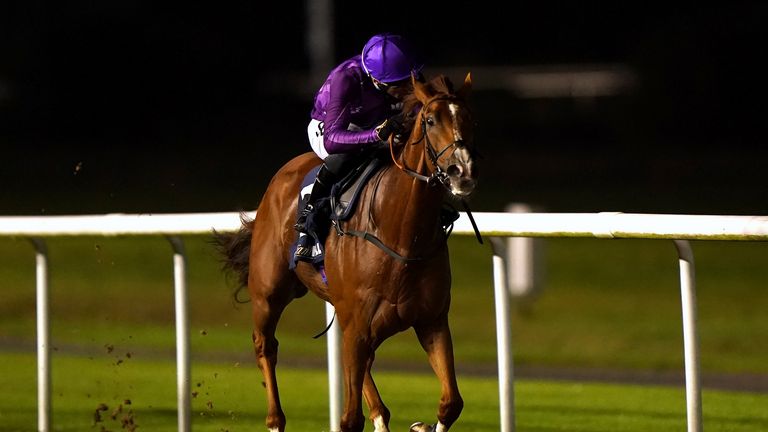 Scotland have languished at the bottom of the Racing League table throughout this summer but enjoyed a memorable victory in the £100k finale at Wolverhampton.
Manager Linda Perratt showed her confidence in Get It by playing her Joker before the race and the 11/1 shot delivered under Paul Mulrennan.
Tiger Crusade's effort in second was enough to edge Wales & The West back in front of Ireland as the competition now heads to Southwell on Wednesday, September 13 for a thrilling final day, all live on Sports Racing.